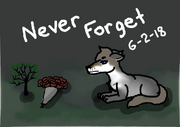 I'm merely just a "beginner" on this website, but I do enjoy role-playing as well as writing. 
              Drawing is a good hobby of mine also!
     I have a wattpad page as well- User: angyrod1234~  Wattpad~
    Oh! And a soundcloud as well (Search up ~Angy-Sama~) Soundcloud Link!
           ~"LilyClan"/OrchidClan Information~

Edit
 1. Aurapaw-Aurafrost/ tacos12119/ female/ Darkpaw <3/ Apprentice-Hunter (Oynx is my mentor)/ 16 (moons)
( 2. Hazelkit- Hazelsong/ tacos12119/ Female/ So far..unsure./ Kit-Warrior/ 11 (moons) Has been killed off)
3. Asha/tacos12119/female/-shrugs-/Hunter/27 moons/Panthera Uncia
4. Dakota/tacos12119/male/None/Warrior/27 moons/Timber Wolf
(Also yes I do have two AJ accounts: tacos12117 and tacos12119)
 ~  My favorite pages/people are!~ 
Edit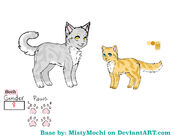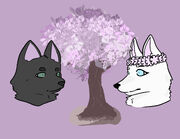 Community content is available under
CC-BY-SA
unless otherwise noted.